When you think of hipsters, what do you think of? Thick-rimmed glasses, plaid shirts, and eccentric hairstyles? Yes, but there's something else: fixed gear bikes. But why do hipsters like these bikes so much? In this article, we will explore the reasons behind their preference for fixed gear bikes and how they became a symbol of modern hipster culture. From their vintage appeal to practicality & more, read on to find out why hipsters have fallen in love with fixed gear bicycles aka fixies.
The History of the Hipster
Some say that the hipster is a modern day hippie, but with better fashion sense. The term "hipster" was first coined in the 1940s, but the current hipster subculture can be traced back to the 1990s and early 2000s.
The typical hipster is a young, urban professional who is interested in alternative lifestyles. They are often well-educated and have a liberal arts degree. Hipsters are into vintage and thrift store shopping, organic and locally grown food, green living, and social justice causes.
Hipsters are also into alternative forms of transportation like fixed gear bikes. Fixed gear bikes are simple bicycles with no gears or brakes. They are popular among hipsters because they are environmentally friendly & stylish.
The history of the hipster is fairly short, but it has already had a significant impact on popular culture.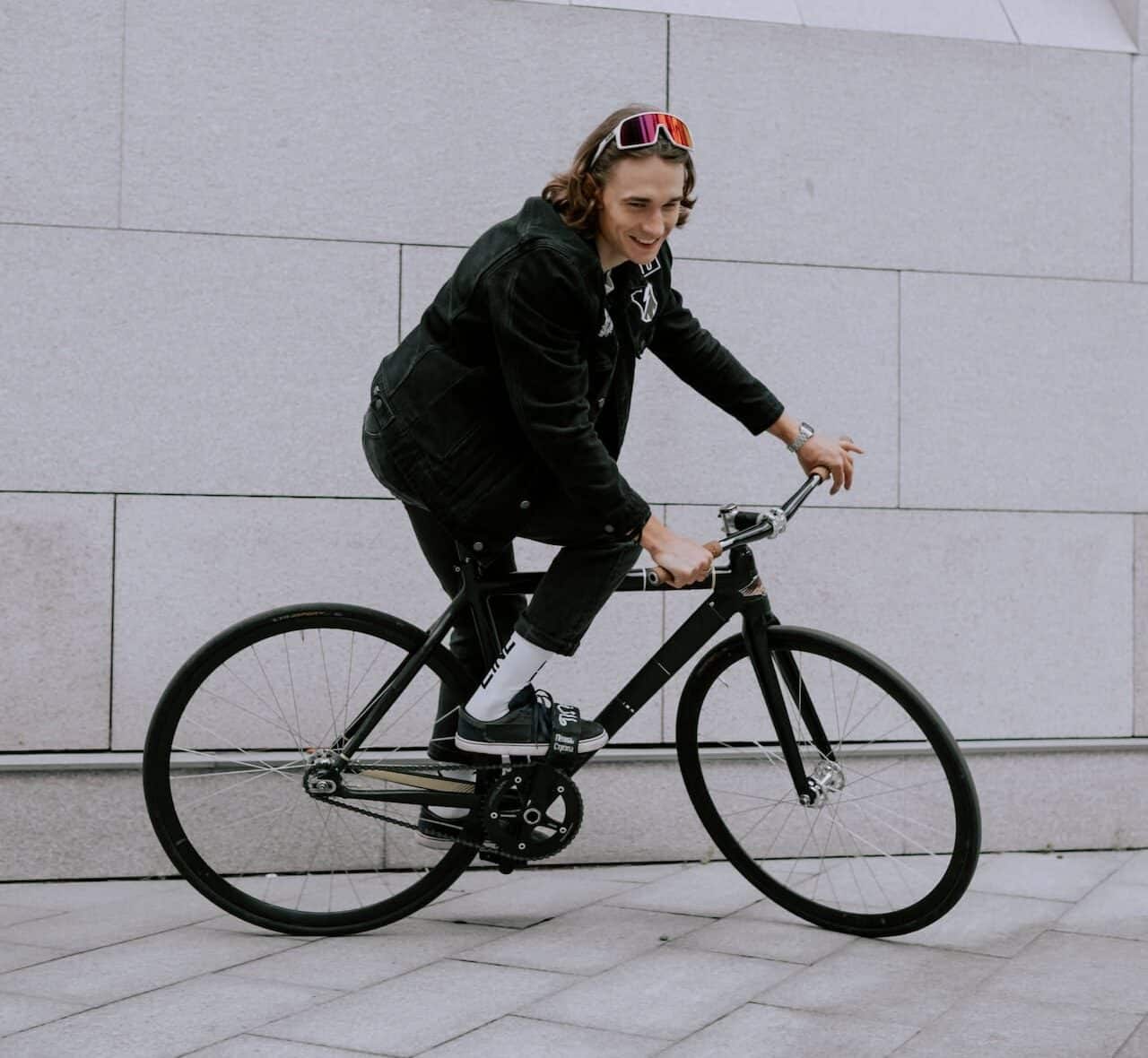 What is it about fixed gear bikes that attract hipsters?
Simplicity
Fixed gear bikes are known for their minimalistic design, with just a single gear & no derailleur or freewheel mechanism. This simplicity appeals to hipsters who value a stripped-down, no-frills aesthetic.
Customizability
Because fixed gear bikes have fewer parts than traditional bikes, they are easier to customize and modify to suit individual tastes. This allows hipsters to create a unique, one-of-a-kind bike that reflects their personal style.
Hipster cred
As with any trend, part of the appeal of fixed gear bikes for hipsters may be the cool factor. In some circles, owning a fixed gear bike is seen as a mark of coolness and nonconformity, & hipsters may be attracted to this image.
Urban appeal
Fixed gear bikes are often associated with urban cycling, & many hipsters live in or near cities. The sleek, low-maintenance design of a fixed gear bike may be well-suited to the fast-paced, busy urban lifestyle.
Physical challenge
Some hipsters may be drawn to the physical challenge of riding a fixed gear bike, which requires a different set of skills than a traditional bike. The lack of a freewheel means that the rider must constantly pedal, even when coasting downhill, which can be physically demanding but rewarding for those who enjoy the accomplishment of mastering a new skill.
Sustainability
Hipsters often prioritize sustainability and eco-friendliness in their lifestyles, and fixed gear bikes are a low-impact transportation option. They require less maintenance than traditional bikes, which can reduce the environmental impact of bike ownership, & they are often preferred by commuters who want to reduce their carbon footprint.
Cost
Fixed gear bikes are generally more affordable than traditional road or mountain bikes, which may appeal to hipsters on a budget. The simplicity of their design also means that they are relatively easy to repair and maintain, which can further reduce the long-term cost of ownership.
Community
Many hipsters are drawn to the sense of community that can be found within subcultures, and the fixed gear bike scene is no exception. From organized group rides to independent bike shops & online forums, there are many opportunities for fixed gear bike enthusiasts to connect with like-minded individuals.
Physical fitness
In addition to the physical challenge of riding a fixed gear bike, some hipsters may be attracted to the fitness benefits of cycling. Fixed gear bikes can provide a full-body workout, particularly if the rider is using a bike with a high gear ratio, and they can be a fun and effective way to stay active.
Conclusion
In conclusion, there are N number of reasons why hipsters might be drawn to fixed gear bikes. From their simplicity and customizability to their urban appeal and sustainability, these unconventional bikes offer a range of benefits that align with the values & interests of many hipsters. Whether it's for the love of the ride or the sense of community that comes with being part of a subculture, fixed gear bikes have a lot to offer for those who appreciate alternative lifestyles. With so many advantages, it's no wonder why these types of bicycles have become so popular among hipsters.